Avoid the burden of removing equipment from your site. We come to you!
Postage & Packaging – Do you own a large number of assets or test equipment which prevents shipping from being financially viable?
Size – Is your equipment too heavy or bulky to remove from site or could it be damaged in transit due to its size?
Part of a process – it is preferable to calibrate the instruments onsite?
Equipment Downtime– Can you afford for test and measurement equipment to be sent off site for a short period of time?
Environmental Conditions – Is the equipment required to be calibrated in its daily environmental conditions or could the part deteriorate in transit?
*Minimum number of items apply
Onsite Calibration Capabilities
All of our calibration certificates are traceable to national standards and our experienced engineers are able to calibrate a range of test instruments including:
Electrical– Multimeters, Multifunction Testers, Loop/RCD/Insulation & Continuity Testers
Electronic– DC Power Supplies, Oscilloscopes, Electronic Loads, LCR Meters
Pressure/Vacuum– Hydraulic/Pneumatic Gauges, Handheld Pressure Meters
Radio Frequency Instruments– Frequency Generators/Counters, Spectrum Analysers
Dimensional – Vernier Calipers, Dial Gauges, Micrometers
Temperature– Temperature Meters, Thermocouples, PRT's
Torque & Force– Torque Wrenches/Analysers, Torque-drivers, Force Gauges
Onsite Calibration Vehicles
Our onsite team are qualified to calibrate all types of electrical, process, temperature, flow and pressure test equipment. Hitek's mobile calibration laboratory is fully equipped and climate controlled to perform calibrations under controlled environmental conditions to UKAS or traceable standards.
Ideal for customers that don't have a suitable area for calibration
Temperature controlled environment
Available anywhere in the UK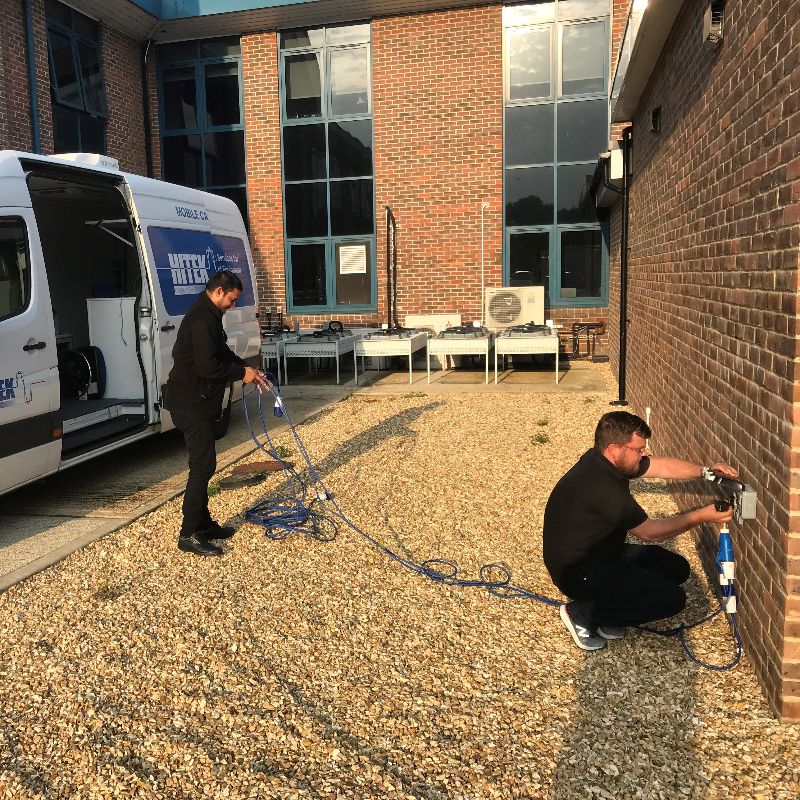 How Onsite Calibration Works
If you benefit from Hitek's Managed Calibration Service, Hitek will contact you and inform you that your calibration is due
Arrange with your account manager a suitable date/time that suits you for calibration
Hitek will arrive at your premises to carry out calibration either onsite or within the climate controlled mobile laboratory
Following the calibration service, certificates will be emailed to you and will also available via Hitek's online asset management portal
Hitek have over 25 years of experience offering calibration services from their UKAS accredited calibration house based in West Sussex. We were one of the first companies to have a UKAS accredited mobile calibration laboratory to perform onsite calibration.
You will be assigned with a friendly account manager who can provide access to the online portal and keep in contact with you once calibrations are due
Keep control of your calibration information in one place – Hitek's Asset Management Portal